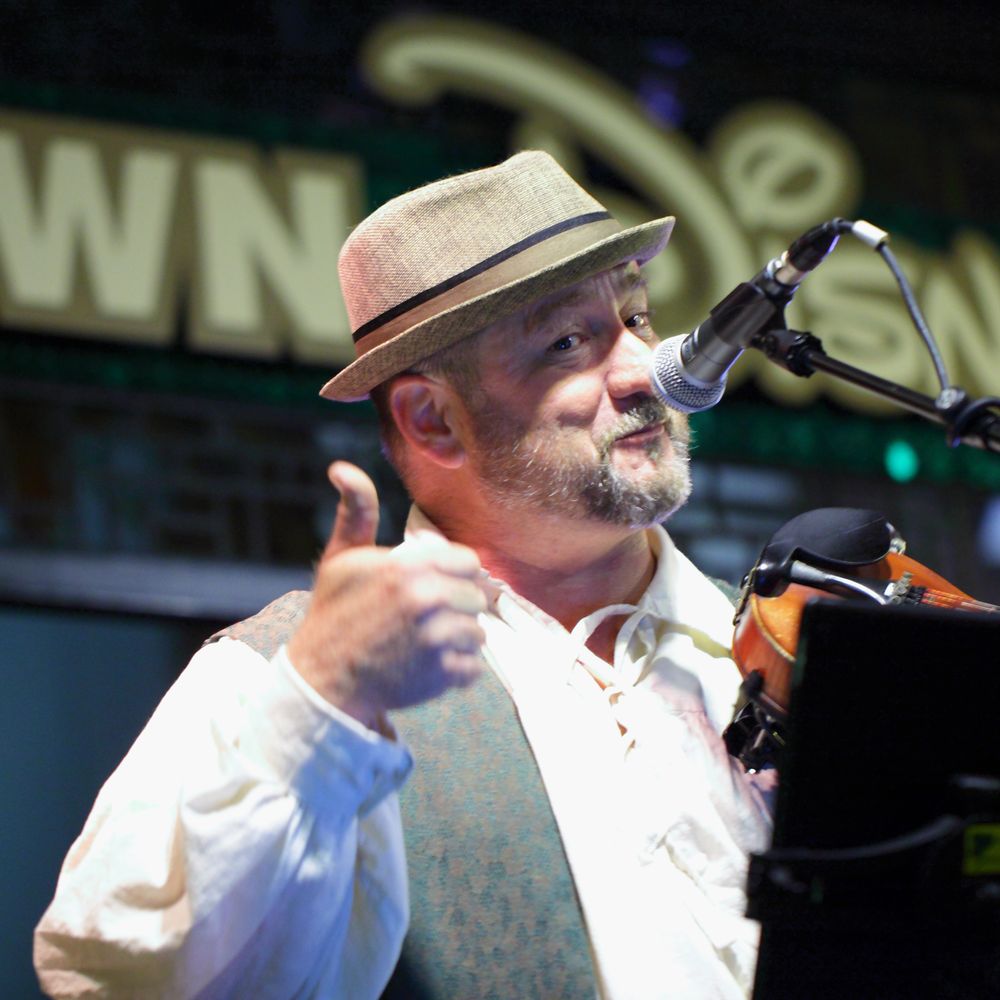 Michael Kelly
Fiddle & Vocals
An extremely versatile fiddler, Michael's career spans decades and includes forays into Classical, Country & Western, Rock 'n' Roll, Jazz, Blues, Bluegrass, Celtic, and Folk music. His effortless command of the fiddle and his soaring tenor voice are a delight to experience.
Having studied Classical violin from age 9 through a Bachelor of Arts degree in Violin performance at the University of Utah, Michael branched out into fiddle music. In addition to collecting and arranging tunes in book form for the Utah Old Time Fiddlers (a book which is still in use to this day), Michael  performed in numerous Bluegrass and Country & Western bands in the Mountain West until he moved to Los Angeles, California in 1999.
It was while he was in Los Angeles that Michael fell in love with Celtic music. In 2002 he co-founded the award-winning Celtic-Bluegrass band "Sligo Rags", which has performed regularly at Disney California Adventure and Downtown Disney since 2011. The band has been featured in may pubs, fairs, concert venues, and Highland Games across the US.
Michael is currently president of the Los Angeles chapter of the international Irish organization Comhaltas Ceoltoiri Éireann. He also hosts a weekly Irish Trad Session & Ceili every Wednesday at Griffins of Kinsale in South Pasadena.  A fiddle teacher for many years, he hosts an educational website which contains a wealth of free material targeted at those who wish to learn traditional Irish music. His accompanying blog expounds on his teaching philosophy.
Michael's Solo Irish Fiddle & Vocals performances are garnering rave reviews from audiences of all ages and in various venues. Working with pre-recorded backing tracks, his high-energy show excites and moves the audience, leaving them with a smile on their face at the end of each performance.